While there are many advantages of an international footprint, Mainstream Global is also focused locally, on the community where our business has its roots – Lawrence, Massachusetts. It's our belief that a small and growing company can make a difference in the world business market – as well as in the community in which it is founded.
Since our inception in 2000, we have invested in local community development. Both our global headquarters and first processing center are located in Lawrence. Our business began as a small 600 square foot office with three employees and now occupies over 250,000 square feet globally. We continue to make significant investments in expansion and diversification of our business to best suit our partners demands.
---

Groundwork Lawrence, Inc. a 501(c)3 non-profit organization, has been making change happen in Lawrence, Massachusetts, since 2001. For several years, Mainstream Global has supported Groundwork Lawrence's community efforts as well as played an advisory role for the organization.
Mainstream Global Participation with Groundwork Lawrence, MA
Over the past nine years, Groundwork volunteers have contributed approximately 38,000 hours to community projects, including river and park cleanups, tree planting and beautification efforts.
To accomplish this, Groundwork Lawrence regularly partners with more than 25 local schools and community groups and 30 local businesses.
Since its inception in 1999, Groundwork educational programs and volunteer events have engaged more than 5,000 youth and 5,000 adults in hands-on learning and community service.
For the past three years, Mainstream Global has hosted the Spicket River Clean-up at their 25 Marston Street Complex and donated the food and beverages for the 400 volunteers that participated.
Luis Yepez, COO of Mainstream Global, is currently serving on the Board of Directors for GWL.
---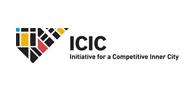 The Inner City 100 Award is a national ranking designated for the fastest-growing companies in urban areas. The award is based on revenue growth over a five-year period. Mainstream Global proudly received this award in 2012.
Mainstream Global recognized with an Inner City 100 Award in 2012.
The Inner City 100 is a national ranking designated for the fastest-growing companies in America's inner cities. The award is given each year, and winners are selected based on revenue growth over a five-year period. The program is intended to recognize the success of American businesses in urban areas and showcases that companies can not only survive in urban areas but also prosper through unique competitive advantage. While all award winners are in American cities, by no means do they do business only in their market. Most companies enjoy half their revenue from regional, national and international sales. Award winners have increased corporate visibility through the award, often helping the companies to gain financing, investors and contracts. Mainstream Global is proud to have received this award and together with all Inner City 100 award winners is producing jobs for the local community and stimulating the economy.