Since 2000, Mainstream Global has been a value-added service organization providing sustainable reverse supply chain solutions to high technology organizations including computer OEMs, contract manufacturers and service companies around the globe.
We began with the belief that a small company can make a difference. Over the years our goals have been validated by some of the largest organizations in the world as well as our local community, in which we strive to support and see flourish. Our global headquarters and first processing center were built in Lawrence, Massachusetts. Since inception, we have been committed to hiring from within our local community and we take pride in knowing we are improving the quality of life and offering opportunities to those we employ.
We have built a company with more than 100 employees, 7 global locations and over 250,000 square feet of office space and processing centers in both North America and Latin America. Our ability to understand the marketplace and develop broad and deep relationships with key partners has allowed us to see unprecedented growth through tough economic times.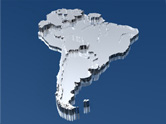 Key Differentiators:
One of our strengths and key differentiators comes from our large distribution network in Latin America. Through our owned and operated Latin American fulfillment and processing centers as well as our international sales teams, we have more control over our inventory and shipping logistics for faster transportation and maximized efficiency in market place generally overlooked by most North American companies in the reverse logistics space.
More importantly, we have built a broad distribution channel of well-established partners and have a deep understanding of the local market needs that comes only from years spent in Latin America, working with our customers to understand their needs and area of influence. We invest the time and resources to learn about each of our customers and their particular market trends.
Our strategic approach to remarketing products allows us to maintain a strategic network of industry contacts and customers to remarket large volumes of product without negatively impacting market conditions or adversely affecting market pricing.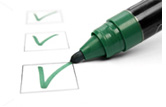 Quality:
At Mainstream Global, we have an unwavering focus on quality and all products must meet our stringent testing and quality control standards before being remarketed. Our commitment to quality and environmental management is demonstrated by our numerous industry certifications. We are ISO 9001, ISO 14001 and R2:2013 certified ensuring we meet the highest of quality and environmental management system standards.
We believe the importance of our workers' safety is paramount, and our designation of OHSAS 18001 occupational health and safety management system specification validates our commitment to safety standards. Given the expensive and sensitive nature of the electronic equipment we process, we maintain compliance with ANSI/ESD S 20.20 regulations to protect against damages by accidental electrostatic charges. With our large global footprint, our C-TPAT (customs-trade partnership against terrorism) certification demonstrates our support to strengthen international trade relations.
Our business is on a path for continued success. With more and more partners demanding sustainable, global solutions and value added services from their downstream channels, Mainstream Global is the right company to partner with for long term remarketing solutions. Our phenomenal growth has come through our significant investments in global infrastructure and business diversification. We continue to believe that our biggest assets are our employees, market knowledge and industry experience.